VIU's growth and expansion continues with the Assembly voting unanimously on October 29, 2016 to approve the admission of KU Leuven to the VIU Consortium.
KU Leuven Vice-Rector Danny Pieters was in Venice at the weekend to see his university through the formal admission procedure, and took the opportunity to present the areas of focus in which KU Leuven intends to contribute immediately. The importance of interdisciplinary collaboration to tackle societal challenges, Sustainability in Social Protection, Cultural Heritage, Circular Economy and Ageing Society are top of the list for 2017.
The mission of the Belgian university, which was first founded in 1425, is to achieve excellence in academic education, excellence in research and distinguished service to society.
The university has 16 faculties, which span the Humanities & Social Sciences, Biomedical Sciences and Science, Engineering and Technology.
KU Leuven is also a member of the prestigious Coimbra Group, an association of long-established European multidisciplinary universities of high international standard, and a founding member of the League of European Research Universities.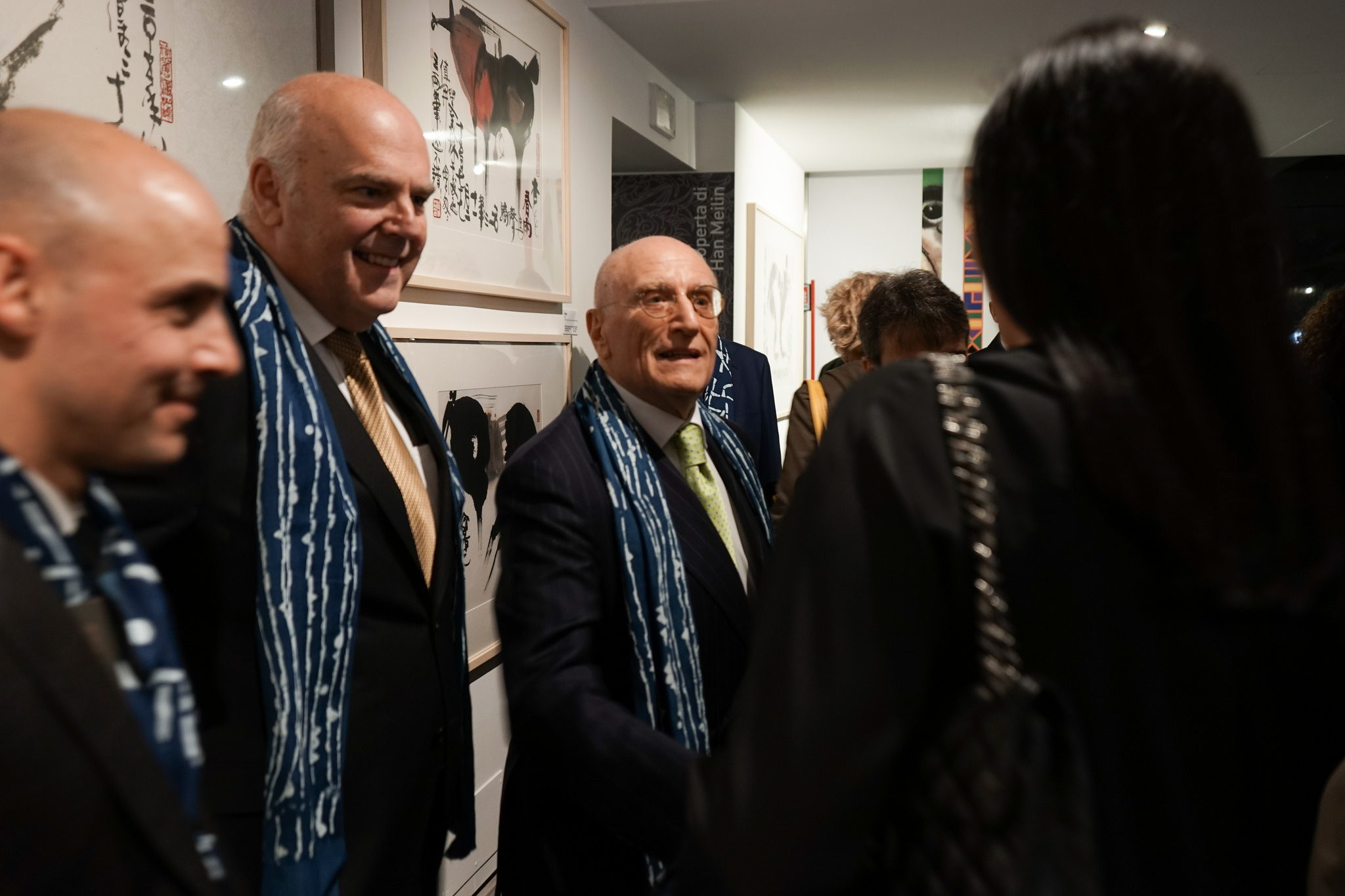 KU Leuven Vice-Rector Prof. Danny Pieters, with President Umberto Vattani, at the opening of the Han Meilin exhibition on October 27.
Visit KU Leuven website