Excellence, Internships & Mobility program: international students awarded
On June 1st the Closing Ceremony of the Spring 2017 term was an occasion to thank all the students and professors who participated in the multiple activities and courses of this semester together.
During the Ceremony we announced the awards to some of the most deserving students, who applied for VIU awards for Internships in Italy and for the International mobility. Furthermore some selected students were awarded an Excellence decoration for their evolving performance and achievements in the different courses attended.
VIU promotes international mobility by providing internship opportunities and scholarships to students of the 17 member universities who attend the Globalization Program.
During the Spring 2017 term, 11 candidates applied for an internship in one of the agreed host institutions in Italy, while 3 candidates competed to carry out research for their final master's thesis through the international mobility channels offered by VIU.
Check out the international students winners of Spring 2017:
Internships in Italy: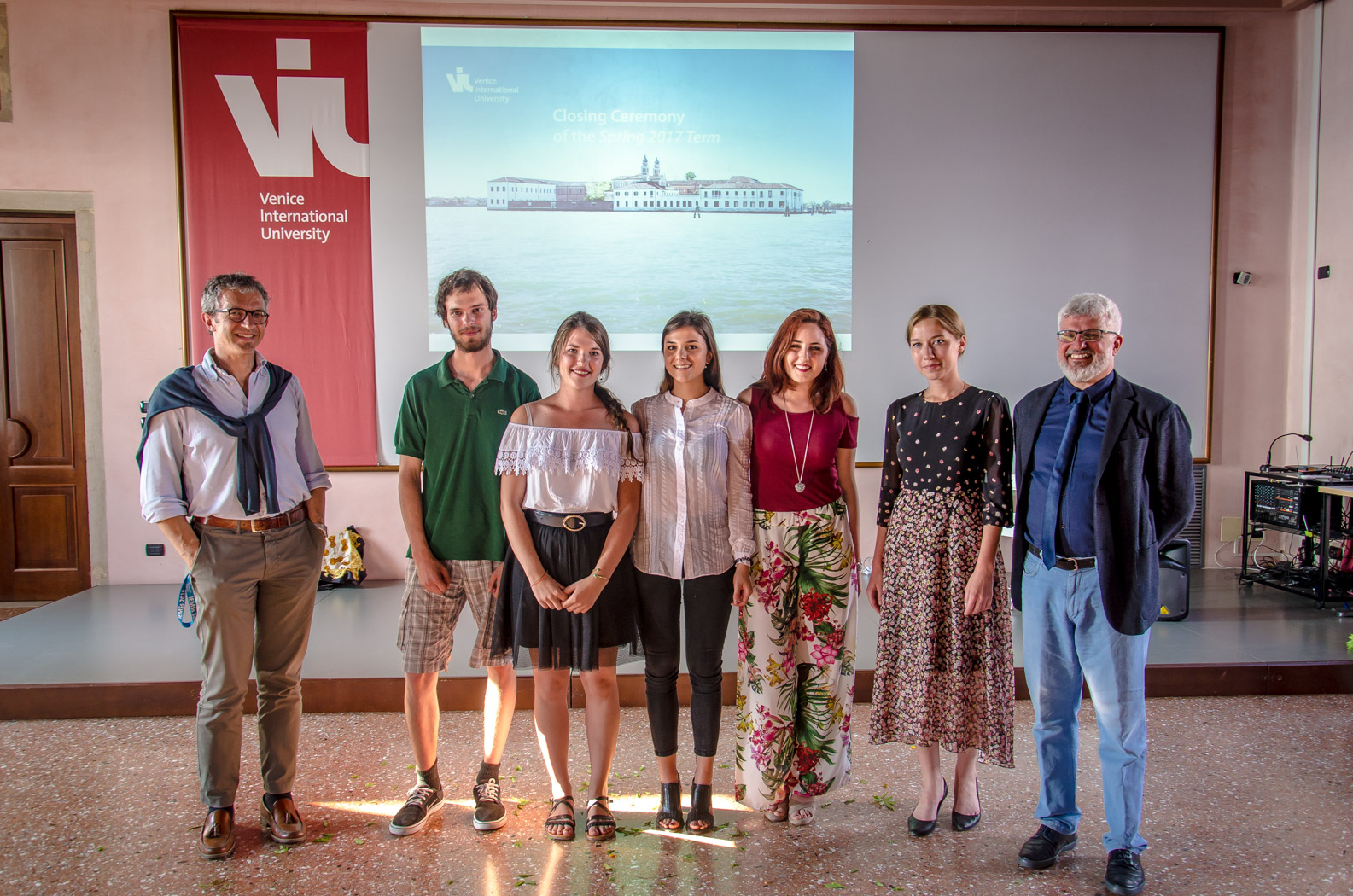 Isabella Pochini, Global Governance at Tor Vergata University
Anne Kraus, Bachelor of Science at Ludwig-Maximilians-Universitaet
Fabrice Radrizzani, Philosophy at Ludwig-Maximilians-Universitaet
Maria Barbato, Economics at Tor Vergata University
Valeria Sedleryonok, Art History at the European University at Saint Petersburg
These students will benefit of a scholarship to support an internship period in one of the agreed host institutions in Italy.
Research Internships and Worldwide Mobility: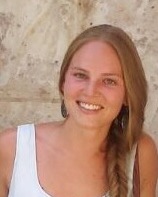 Amanda Ghinzelli, Psychology student at Università degli Studi di Padova
Amanda will be offered a scholarship to partially support travel and housing expenses for an internship at Boston College, were she will carry out research for her final master's thesis entitled "The impact of globalization and neoliberalism on youth's quality of life: evidence and pathways".
Students selected for the Awards for Excellence: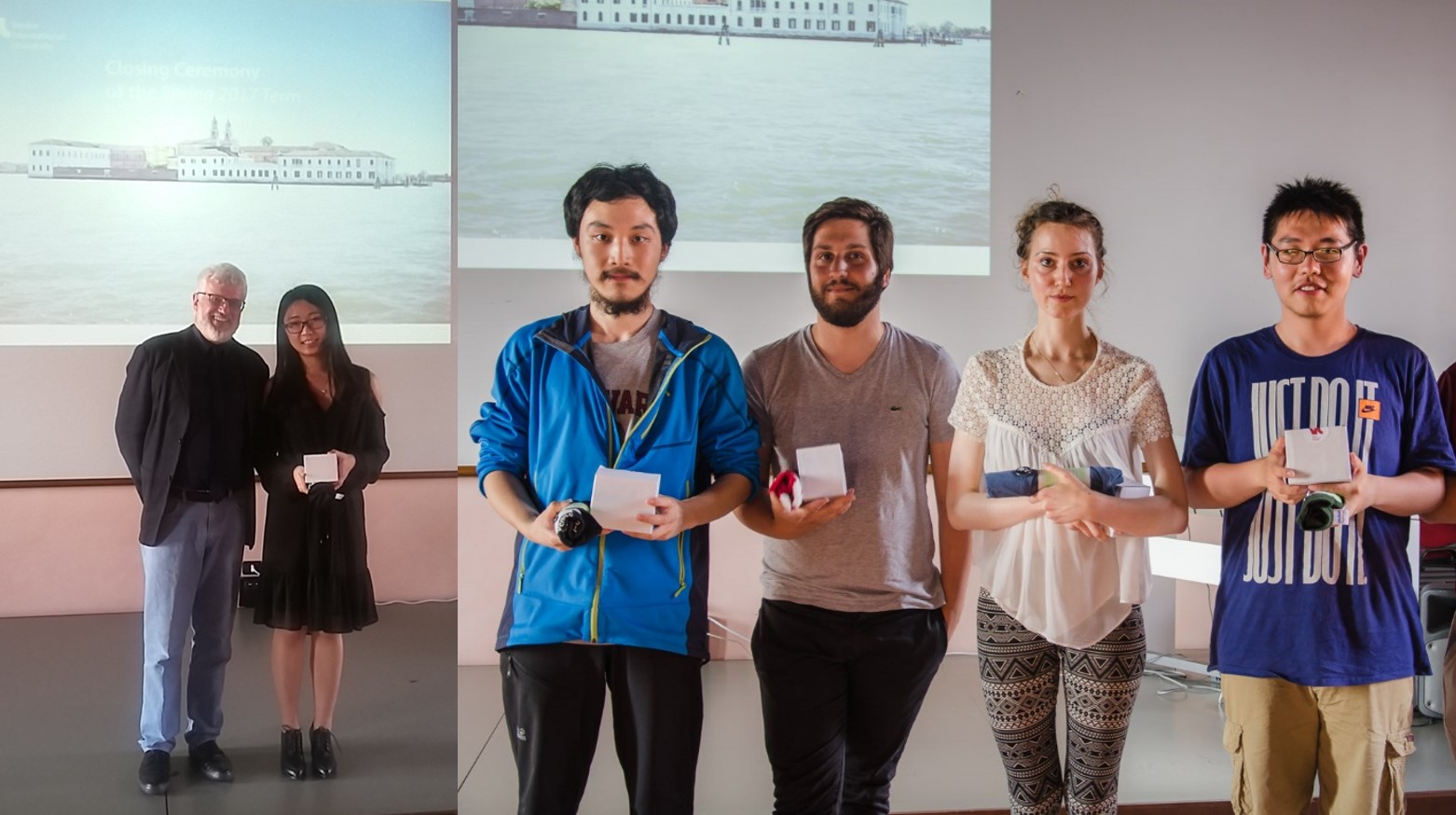 Junyu Zhang, studying Environmental Engineering at Tsinghua University
Loris Romano, studying Economic Science/ Management at Université de Lausanne
Sandra Welte, studying Ethnology at Ludwig-Maximilians-Universitaet
Guang Shi, studying Global Environment Programme at Tsinghua University
Shengjie Guo, studying Environmental Engineering at Tsinghua University
Ela Altay, studying Archaeology at Ca' Foscari University of Venice as exchange student
Congratulations to all the talented and motivated students who took part in VIU Globalization Program 2017, thank you and see you soon as VIU Alumni!
Fall 2017: next calls for application
The call for worldwide mobility will open in August, while the Internships in Italy call will open at the beginning of the Fall 2017 term. Keep following our website for updates!