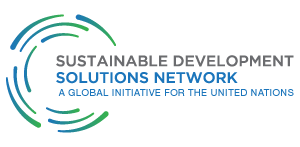 The Executive Committee of the Sustainable Development Solutions Network (SDSN) has enthusiastically approved Venice International University membership in the Network.


The Solutions Network is a UN initiative launched by Secretary General Ban Ki Moon on August 9 2012 as a new, independent global network of research centres, universities and technical institutions to help to find solutions for some of the world's most pressing environmental, social and economic problems.
The Solutions Network mobilizes scientific and technical expertise from academia, civil society, and the private sector in support of sustainable development problem solving at local, national, and global scales.


VIU will bring its contribution on research, solution initiatives, and policy work. Integrated approach is at the basis of both VIU and SDSN work.