The prestigious University of Milano-Bicocca officially became a Member of the Venice International University consortium on September 20, 2021.
On September 20, 2021, the Assembly of members of VIU, chaired by President Vattani, approved the entry of the University of Milan-Bicocca to Venice International University.
On the occasion President Vattani and the Assembly were honored to welcome the Italian Minister for Universities and Research, Prof. Maria Cristina Messa, formerly Rector of Milano-Bicocca.
In attendance at the Assembly were the Mayor of Venice, Luigi Brugnaro, the Rector of Ca' Foscari Tiziana Lipiello, the incoming rector of University Iuav Benno Albrecht, the Rector of the University of Padova Rosario Rizzuto, the Rector of Ludwig Maximilians Universitaet Bernd Huber, the Rector of the University of Ljubljana Igor Papic. The Rectors of the remaining universities participated via video link.
During the deliberations of the Assembly, Minister Messa together with the Rector of Milano-Bicocca, Giovanna Iannantuoni were accompanied by the VIU Dean, Carlo Giupponi on a visit of the Sculpture Park on campus, and were joined at a reception by the professors of the member universities who are teaching in Venice this semester.
The Assembly then opened its doors to officially welcome Rector Giovanna Iannatuoni to VIU.
The University of Milan-Bicocca is a young university, founded in 1998. After two decades of development and growth it is today a multidisciplinary university with 72 degree programs in seven disciplinary areas: economics & statistics, law, sciences, medicine, sociology, psychology, and education.
The university has deep roots in the region, and strong ties to business and industry, having been founded in the industrial district that was home to Pirelli and Breda, and has a vocation for internationalization.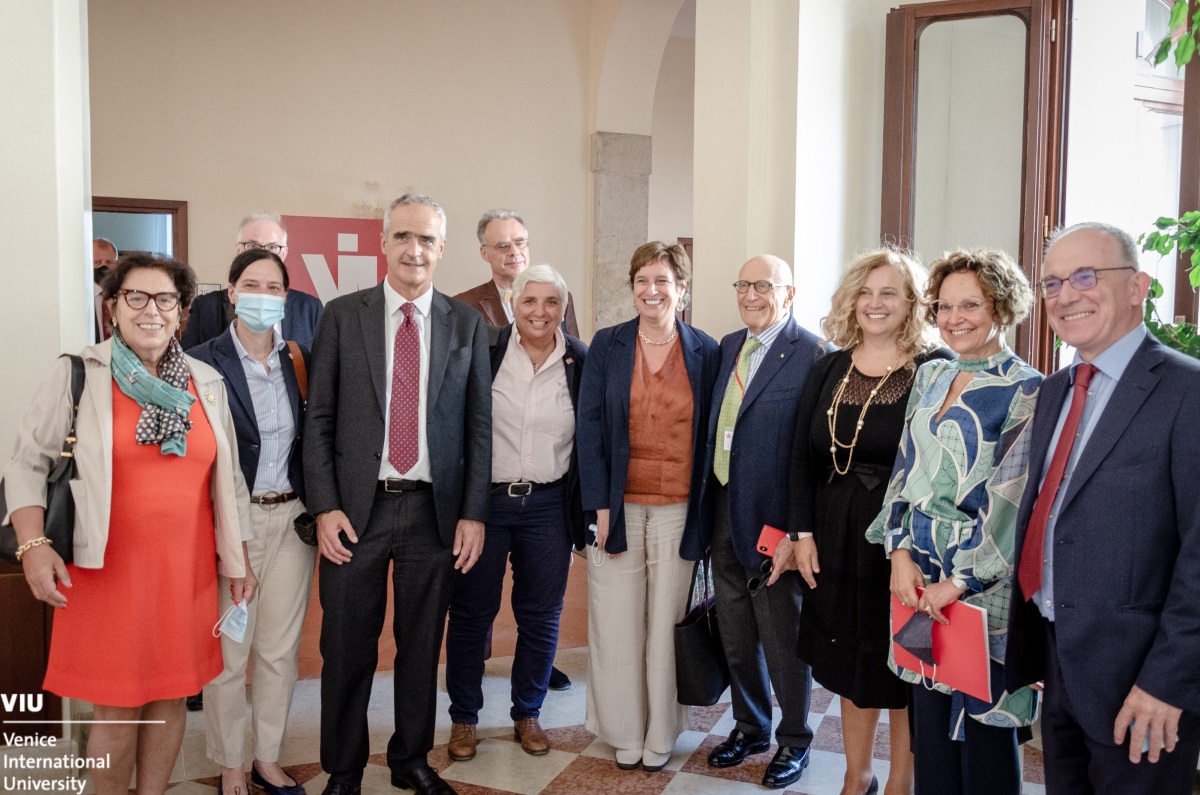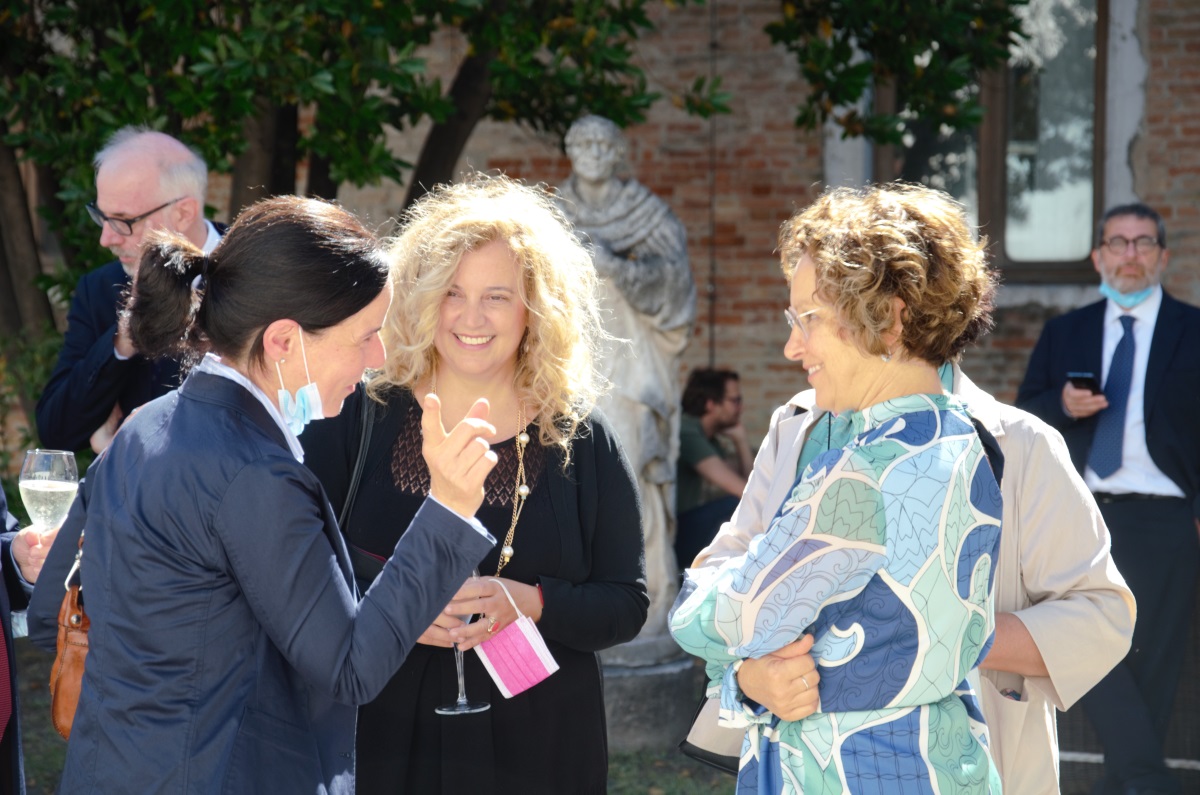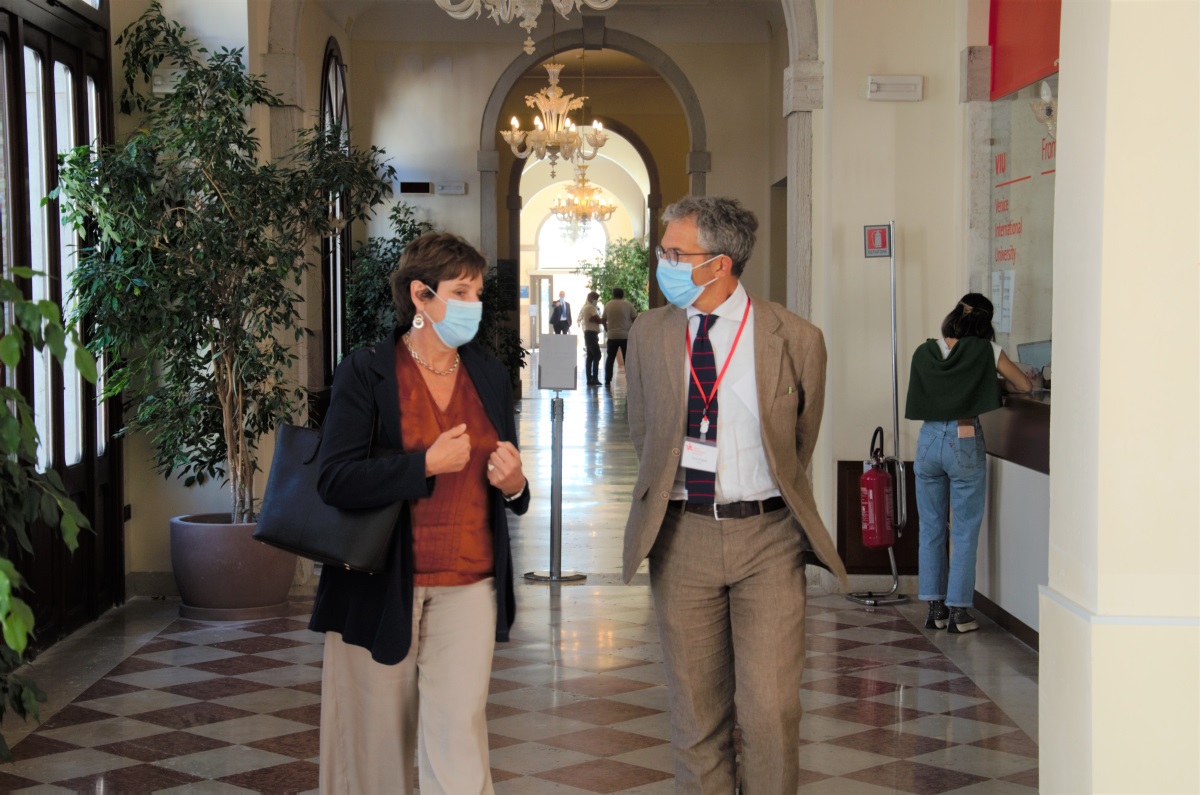 Download here the press release of the event (in Italian, pdf file)